Archive for the 'Uncategorized' Category
Here's the article.
Here's a photo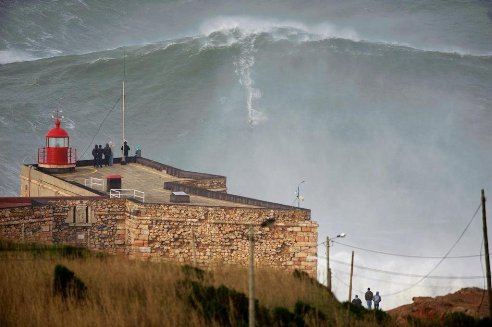 This is a very enjoyable movie about surfing big waves: Riding Giants.
Renaissance Architecture and Alleys of Florence – Maggie's Farm. Please do go read the whole post, as it's very informative. But I'll give the punch line away:
I need to plan that trip to Italy soon.
Check it out:
The Eagle Ford Shale Boom from Space, Scientific American. Do go read the whole thing.
Hat tip: Bird Dog.
Santa photos rank right up there with clown photos for potentially scary stuff.
Here's an example: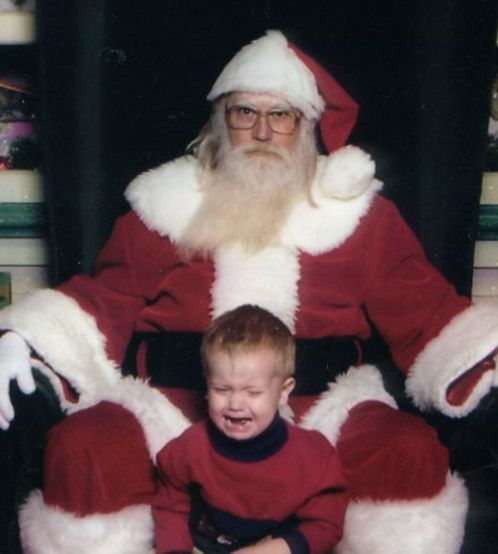 There is a bunch more to see here: Neatorama.
Want to take a trip to Milwaukee?
Check out this Bloody Mary:
For $9 you get the Bloody Mary with sausage, cheese, shrimp, asparagus, celery, onion, pickle, tomato, and CHEESE BURGER! With a snit (beer chaser). Amazing.
Sobelman's Pub (Read about it here). And why do I have to go to a UK paper to get such good and useful news on the U.S.?
I know some of you are just dying to see my new apartment!
Here it is an all its bachelor pad glory:
That's my little dining area.  The balcony, obviously, is out the door.  I'm on the 3rd floor.  Or, as they say around here, the 2nd floor.  The counting here goes: ground floor, first floor, second floor.
That is the kitchen.  It's laundry day.  Take in that range.  It is dual fuel.  When I was in the kitchen remodeling business, dual fuel ranges were primarily at the level of Wolf and Viking.  Here they are readily available at the lowest of price points.
The kitchen again, from the living room.  The dining set is just to my right from where I am standing to take this picture.
Here's the bedroom.  One of three.  This is the largest.  The other two look very similar.  I'm washing the sheets today.  In case you are wondering, floral patterns seem to dominate.  Although there seems to be little concern about the patterns going together.  My sheets are a very nice floral pattern that completely conflicts with the curtains.
The view from the balcony.  Although I can't see the pool very clearly, I have been here a week and know that there isn't anything worth seeing down there.
These are two views from my kitchen window.  Here is the real important information.  That line of tall trees, about 1/2 mile away, are the beach.  The beach has shade!  It really is lovely.
For those of you that may have technical questions, ask away in the comments.  There are interesting differences in construction technique.  Most of it is due to all the buildings being constructed out of cement.  This is because of the storms.
Moving day!
I take possession of my apartment this afternoon.
This is going to have some ramifications on posting, as I think it might be a month or more before I have internet access in my apartment.  I'll be able to do some light posting from work, but since I am launching a crackdown on internet abuse during working hours on Monday, I'll have to keep that to a minimum.
Also, since I'm going to India from the 6th to the 11th, I won't even be able to get the ball rolling on installation until I get back.  This week leading up to the trip will be full of other pressing tasks at work.
I'm going to take lots of pictures in India, they'll be posted to my flickr account when I get back.
I'm really looking forward to moving into my own place.  I'm quite tired of my little guest room.  I've been here a month and the lack of privacy is getting to me.  The lack of a decent kitchen is really getting to me.  I can't cook anything other than an egg or boil water for ramen type noodles.