Archive for the 'General Interest' Category
20 Most Beautiful Hotels in the World.
I've actually been to this one in Mauritius:
It's not like I too some wonderful vacation there. I was working on the island at the time and met some people there for drinks. It's kind of funny to me that every list of "best" hotels or resorts has one that is on Mauritius. To me the entire coast line of Mauritius pretty much looks like that photo. All the coastal/beach front hotels are wonderful.
The point of the island in this photo is just a few hundred yards down the road from the photo above.
Ferguson home values have plummeted almost 50 percent since Michael Brown's death.
From the article:
The average selling price of a home in the city has been on a steady decline since the shooting of Brown last August, according to housing data compiled from MARIS, an information and statistics service for real estate agents. Prior to Brown's death, the average home sold in 2014 was selling for $66,764. For the last three and a half months of the year, the average home sold for $36,168, a 46 percent decrease.
Eric Holder, Al Sharpton and all the others were not available for comment.
Now that last line may be harsh on my part but if you look at the whole Ferguson fiasco, from well before the shooting of Michael Brown through to today, you can not demonstrate how government is helping the citizens of that town.
Government seems to be actively hostile to people that are on the lower end of the wealth and income scale.
I'm not an attorney, but I've been doing a little studying on the issue lately (more to come). But the non-compensatory, or exemplary, or punitive damages for Docs is limited to $250,000 per incident. The same is true for hospitals.
This cap was instituted with the law change in 2003 and was not indexed to inflation.
I find this to be a grave injustice.
I won't be able to drive a certain prick out of business. I so want to do so that it hurts. He should not be allowed to ever operate again.
I may start dropping his name soon. I need to know more. I do know that my opinion is safe due to the 1st Amendment, but I have other considerations.
I don't know how to color it any other way. You are on your own for health care. It doesn't matter who is paying. It doesn't matter if it's free to you. You have to pay attention. You have to raise your voice. No one is going to return your calls. So when they offer, just tell them, "You and I both know you are not going to call back. How long do you want me to wait before I call you back to remind you I need help."
Motherfuckers…
A 35-50lb lab. That is a good idea. Maggie's Farm.
A little google foo tells me there is another breeder in Oxford.
The Deuce may go to Ole Miss. Maybe I can get a puppy when he invites me to visit on football weekend.

It does look like fun.
I started this blog just as part of an effort to learn more about how the internet works. I wanted to see if I could develop any marketable skills too. (To an extent this worked out. I'm 54. It is amazing the number of people my age that know nothing of the ways of the internet.) I've used what I've learned here in a few different employment gigs. I've also used what I've learned here to use as a hammer in a couple of other employment gigs. (I can't stand it when someone says that it will take a while to change the "address or phone number." When I say just give me the password, I'll take care of it right now, it gets attention.
Over the years I've touched on kitchen design as a topic. (I do still hope to someday turn this URL into a business for residential kitchen remodeling.) But I think it is kinda mean to pick on others ill advised design decisions. You never know who made the decision, the kitchen designer or the client. My standard line to people was, "I'll gladly sell you an ugly kitchen, just don't expect to see it on my web site."
I've also, since I worked in the industry, touched on higher education. The Deuce graduates from high school this spring. So next fall I'll have two college students in the family (the Ace is a junior in college). I think I'll pick some of that back up. There is craziness going on at college campuses right now. But then the left is always crazy. I worry about the Deuce. I don't want to see him get caught up in some Kafkaesque moment with the Voluntary Auxiliary Thought Police and the Social Justice Warriors that inhabit most campuses.
I'll also touch on some kitchen design since I'm back in the business. I'm working for a Euro line now. I have the best showroom in all of Texas to work from. When I had my own place I often felt like some busker singing a cappella on the street corner. With my current gig, I feel like I'm one of the three tenors with a full orchestra behind me. It is a complete joy to be in the showroom these days. What I'll make a lukewarm promise is to show you how to use SketchUp and Festool to make a beautiful kitchen for yourself.
Oh, I'll still post stupid shit too. I'll never leave that behind. I will also do my best to have a little more courage on my postings. I've held back for fear of offending friends and relatives that know about this blog. I'm pretty convinced now that nobody reads the thing, so it's time to get offensive.
Why was I not surprised to see that one of the first "electrosensitives" to move to Green Bank, WV looks like this?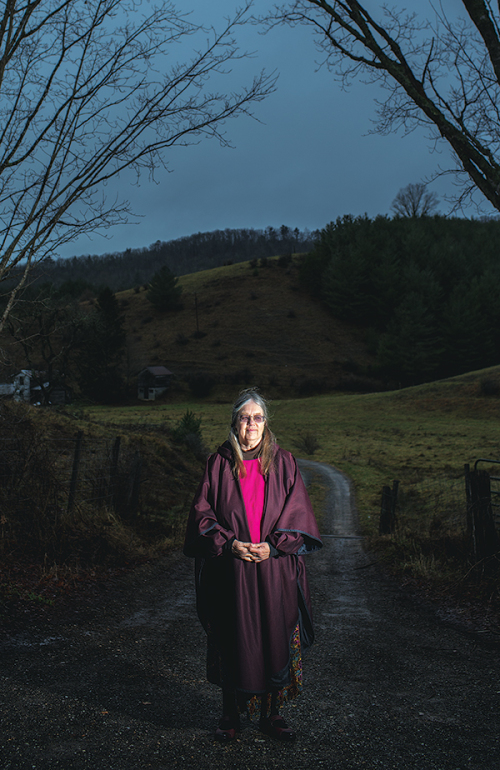 Electrosensitives are related to Chemicalsensitives.