Archive for the 'Stuff I Find Amusing' Category
Page 2 of 76
You don't have to look. You're right.
No word on whether or not he ever took the Wonderlic Test. So the lack of a known Wonderlic score and that the linked article doesn't reveal the number of mothers we are unable to compute the Cromartie Index for the poor soul.
My guess would be above 2.0. Which when you think about it, really wouldn't be all that difficult to achieve even if he hit the mean Wonderlic score of 21.
So much of what we learned in school is wrong.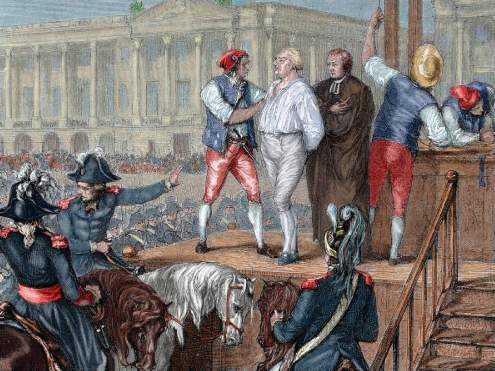 But really, should any of us that believe in liberty think that something like the French Revolution advanced the cause of freedom of the individual?
Watching that really makes my ass hurt.
I've noticed I've not posted anything for this month. I should do better. But… and there are many people that know this. A blog is a very time consuming thing to run well.
I'll be better.
I'm remodeling the kitchen, but I am leery of posting photos as I don't want the inspectors or the property tax people to know what I'm up to.
I don't see why everything should become taxable.
I should remove Dallas from the tags!
I've seen this in a number of places the last few days. I think it good and generally correct:
Look, it's really simple," Carlson says. "The SAT 50 years ago pulled a lot of smart people out of every little town in America and funneled them into a small number of elite institutions, where they married each other, had kids, and moved to an even smaller number of elite neighborhoods. We created the most effective meritocracy ever.

But the problem with the meritocracy," he continues, is that it "leeches all the empathy out of your society … The second you think that all your good fortune is a product of your virtue, you become highly judgmental, lacking empathy, totally without self-awareness, arrogant, stupid—I mean all the stuff that our ruling class is.
That is Tucker Carlson. Here.