Archive for the 'Entertaining' Category
Yesterday, January 20, 2015, was the 40th anniversary of the release of Bob Dylan's "Blood on the Tracks."
Just in case you are keeping track…
This is a good time to bring up the story of my kids starting to listen to Dylan. We were in the car about 5 years ago. "Tangled Up In Blue" was playing on the radio. I told the kids that the song was about 35 years old and that I could listen to it every day. They both agreed it was a good song. We then had a nice discussion about what they were currently listening to. They didn't think much of what was popular had staying power. They both had a suggestion or two, but I couldn't begin to tell you what the songs were.
From that conversation my daughter really became a Dylan fan. She now has his entire catalog on her ipod.
Yeah, she and I are both "old school" ipod users.
It really did disappoint me that Apple pulled that product with no warning.
Heh…
The program is really quite simple: we insource design, outsource manufacturing, import a subsidized consumer base, and offload social costs. And we do it all selflessly for The Economy. But besides he and we, others benefit as well. Blue collar workers no longer need take dirty and dangerous work that can be performed much cheaper by Mexicans. Similarly, grueling STEM studies and pointy protractors are but shades of the past for American students, whose services are hardly now required. There are no losers here.
Whoever is behind that blog is really funny.
Take a look at my cool new job title: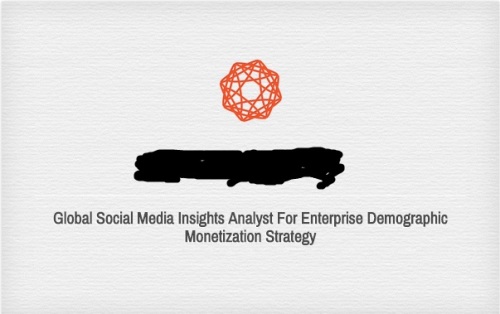 This woman has the right idea:
"Just put the turkey in the fucking oven."
Again, the hat tip goes to Gerard.
Really, as someone that has cooked the turkey for family gatherings for over 20 years, it won't turn out perfect and, because it's turkey, it will taste like cardboard. The drinks are the key to the whole thing. We are having a smoked turkey. To go with that we are going to have afternoon cocktails (during the Cowboy game) that will include cranberry margaritas. I'm also going to do a leg of lamb, so we'll also have red wine and tasty beer with dinner. The key to a good Thanksgiving dinner is managing your guest's alcohol consumption.
Update for 2014: We are probably going to have a more conventional Thanksgiving menu this year. Last year's was great, but we do have to mix things up a little. No mashed potatoes though. I'm going to grill slices of polenta instead.
A repost:
From Hulu, here is the entire episode:
For those of you who remember the episode, here is one of many youtube cuts that boils  the whole thing down to its essential core:
Now I'm going to go find the Chinese food episode from Bob Newhart.
Bob did a really good job of managing his property. His stuff is not available for free.
Well worth your 11:45. Really, I don't know that I've laughed as hard in a while:
I found this on Gerard's site.
To start thinking about apple pie…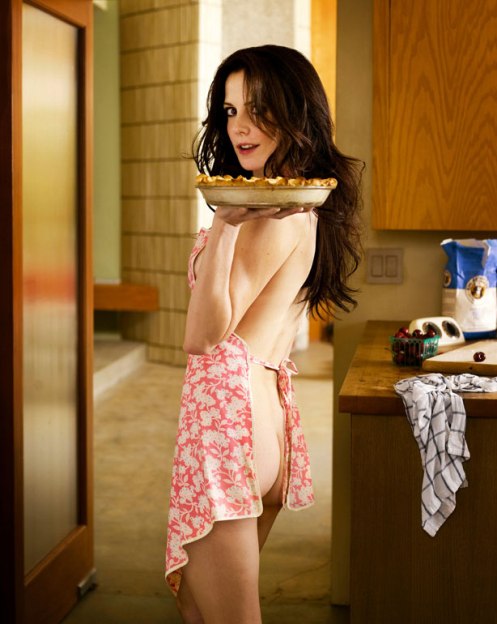 That would be an interesting outfit to serve dessert on Thanksgiving…