Archive for the 'Entertaining' Category
I was thinking about my little sister asking me about favorite songs. This was a long time ago.
This may become a feature.
It's not clear how this will show up in your browser, but you either hit the play button once or twice, then the song will play. You can get more than one song playing at a time. Not an ideal situation, but you can control that.
All that you dream, Little Feat.
Fat Main in the Bathtub, Little Feat. I once told my little sister that this was my favorite song. She looked at me like I had just arrived from another planet. I hope she has become familiar with this tune. It really is great.
Romance Dance, Little Feat. This is from the album "The Last Picture Show." It was probably one of the earlier albums I bought. I still have the original vinyl.
Dixie Chicken, Little Feat.
Star Wars is coming again in a few days. Just found this:
Michael Jackson's story is Darth Vader's in reverse. In Star Wars, a whiny, sexually frustrated, white man-child no one trusts turns, via hideous disfigurement, into an all-conquering, super-cool black guy who first made it big in the 70s.
Source: PooterGeek
When I want to watch a game, I go to a friend's house or a bar.
Don't buy ESPN's PR talk that its 7 million-household dip in subscribers is just a blip. It's for real, and it will have serious consequences for the way you watch sports.
Source: The Sports Bubble Is About to Pop – The Daily Beast
ESPN has lost 7 million subscribers over the last two years. What you should understand is that many of the lost subscribers were not sports fans, so the ratings are not yet effected. These people decided they didn't need to pay ESPN $10 a month (or more) for sports they don't watch.
This is going to have a great deal of impact on the sports business. It will change Big State U's athletic program too.
Naturally don't take this as advice to go short Disney, as this decline can go on for a long time before it becomes calamitous.
At least when it comes to beer!
Take a look at this: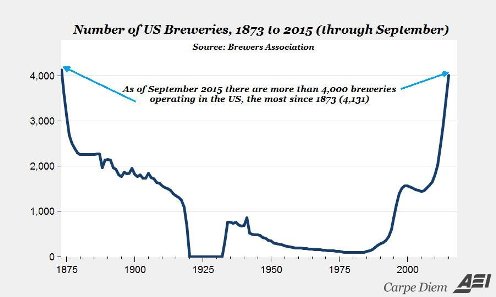 The chart is from Mark Perry.
I do love the beer choices available these days.
Steve Sailer tells a great story and provides links to a month's worth of reading material on Armand Hammer:
The Bolshevik Billionaire Works of art looted by the Nazis remain a subject of much fascination in the 21st century. This year's movie Woman in Gold with Helen Mirren as a Los Angeles woman battling in court to get back her aunt's Gustav Klimt painting did well at […]
Here is the link to Sailer's column in Taki's Mag. Taki's is another one of those sites that if your friends knew about it, might get you knocked off the dinner party invitation list.
From Gerard and his Boomer Anthem Series: Like A Rolling Stone.
I can't believe I didn't have this on my own calendar. It really is one of the best pop tunes ever recorded. It still sounds wonderful today.
I would give you the last week of my life if you allowed me to listen to this song on the last day of my life.
Ticket listeners will know what that sentence above means.
I'm posting this because everybody else is, and well… it's funny.
Man. Bruce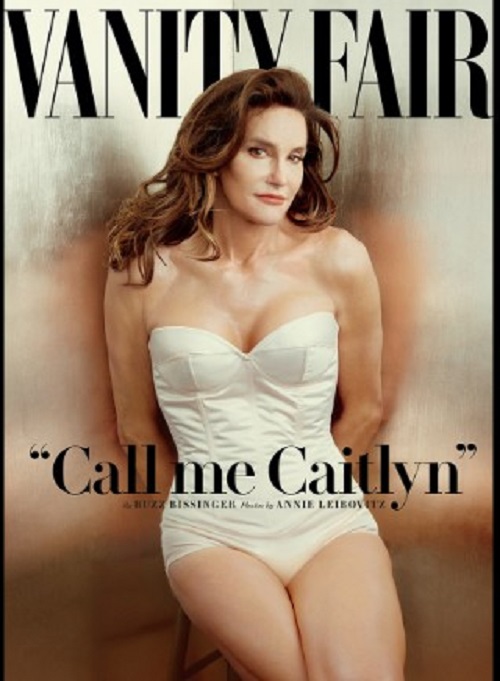 It is nonsense on stilts to think of this person as any other than the man known as Bruce Jenner.
For those of you that read Sailer, it really is funny that Bissinger is the journo on this article.