Archive for the 'Island Life' Category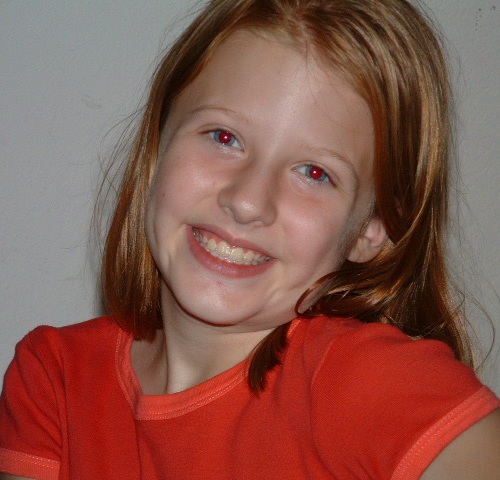 This was taken on our second trip to the Bahamas. It was two years later. I put this pic in summer 2004.
I found this the other day. It is of interest since I spent 9 months in Mauritius. For a little island in the middle of nowhere, and with a population just over 1MM, the political intrigue there is amazing. I guess it is somewhat like the old saw about academia: The fight/arguments are so brutal because the stakes are so small.
The aborted 1983 mission illustrates that India's ambitions and interests extend beyond the subcontinent.
20 Most Beautiful Hotels in the World.
I've actually been to this one in Mauritius:
It's not like I took some wonderful vacation there. I was working on the island at the time and met some people there for drinks. It's kind of funny to me that every list of "best" hotels or resorts has one that is on Mauritius. To me the entire coast line of Mauritius pretty much looks like that photo. All the coastal/beach front hotels are wonderful.
The point of the island in this photo is just a few hundred yards down the road from the photo above.
Daylight savings time! The Northern Hemisphere!
I'm just not used to there being sunlight so late in the day. I'm not used to having enough light at the end of the working day to do stuff outside.
On the island, even in summer, which being South of the Equator, is in our winter months, it got dark early. They did not have daylight savings time on the island. It was always dark by 7:00pm. In the winter, which is now, it is dark by 5:30pm.
And there is no twilight like we have farther from the equator. It just got dark. Really fast.
Beat the others lying down…
I left a bunch of music behind for some of my friends on the island.
I forgot to leave behind Northeast Texas Women, by Willis Alan Ramsey for my friend that likes mixed race women.
Well, God bless the Trinity River and then that man who is unaware
Of the Northeast Texas women with the cotton-candy hair.
He knows who he is and the song was written with him in mind. All he needs to do is press this button: Give it some time, the island is a long way from my server. I think you'll enjoy the song.
When you come to Texas, you'll see that the song is true.
Was scheduled to leave in just about an hour and one half.
I've rescheduled for later in June.
I may have to go back there to collect money.
I will go back to collect the money.
I promised a while back to write about the guest lecturer accommodations. I previously wrote about G, one of our guest lecturers, and that her accommodations were quite special.
G arrived on the island as one of our guest lecturers. She was there for a month. The first week she was there I hardly spoke to her. I was the Dean and I am nothing but the consummate professional. I would be unseemly for a married man to be too friendly with a single woman half his age. Then I went on the terrible, from a personal and business standpoint, trip to Africa.
The trip to Africa was what really changed my whole attitude toward my job, my boss, and formed my opinion about the unlikely long term success of the school.
When I got back from Africa we started talking. Mostly over coffee in the morning. It was during these conversations that I learned that she had not done much other than work while on the island. She also told me about how unsatisfactory her first accommodations were. Typical of the school the accommodations were cheap. This meant that they were dirty.
Cleanliness was a continuing problem with our guest lecturers, they were not given enough time to adjust to the standards of the island. I, once I adjusted, never really found things dirty. Most of the problem was related to construction methods. Everything was constructed with concrete. Every surface was porous. This made everything look dirty, when in fact it was all quite acceptable. The island was quite dusty too. For example, if the they were burning off the sugar cane fields in my neighborhood I would return from work and find everything my apartment coated in dust if I'd left the windows open. I quickly learned not to leave the windows open.
G, after complaining about her first apartment, was moved to the Managing Director's (MD) home since he was out of town. She shared his place, a three bedroom, two bath house with another employee of the school. Let's call this employee Jagdish. Jagdish was both our network/computer specialist for the school and the MD's houseboy. He's about 25 years old. He's from India. Typical of devout Hindu males from the Indian sub-continent, he's had little experience around women. (There is a whole book to be written on this topic. I haven't looked but there are probably hundreds of books already written on this topic already.) G told me that while watching television in the evenings, Jagdish would ask her all sorts of questions that would be more proper coming from a boy rather than a young man. Jagdish asked G why she didn't have hair on her legs since he had hair on his. "Don't women have hair on their legs?" There were other questions of a similar nature. It made for a strange environment for G. She worked all day with our lousy students and then had to go home to a house that had Jagdish in it. She went from one effed up environment to another. Continue reading 'Guest Lecturer Accommodations'
Now that I've been back home for a little over two weeks, I am finally getting settled back in to life here in Dallas.
I've gone by and visited with the good people at Directional U. It was nice to see them again.
I've also gone out with the old hockey team after a recent game. It was almost as if I hadn't been gone for nine months. They still give me undeserved shit. But I don't think I'd have it any other way.
I am still adjusting to driving on the right. I continue to look over my left shoulder when backing up. I then notice that something is not correct about the view and then turn and look over my right shoulder. I've only driven on the left side of the road a few times, and only when there wasn't any other traffic present.
It has been odd to have been, just last month, living one life and then just unplugging myself from that and coming home. We are all adjusting to my being back in Dallas. Just last night the Deuce was complaining about something I did. He started his complaint with, "Mom doesn't do it this way." I of course reminded him that I'm not Mom. He then said, "But you've been gone for nine months!"
I just told him to "get used to it Bud, I'm home."
I continue to exchange e-mails with my island friends. I miss several of them a great deal. We were having fun together. I was really living a privileged life on the island. I went out for dinner often. I went out for drinks often (probably too much). I could go fishing without having to check the sports schedule of the Deuce. It was really quite nice.
But being back home is nicer. I am enjoying seeing my Dallas friends again. I missed them more than I realized.
I'm back in the kitchen business. I'm going to make a serious run at it this time. I think the opportunity is a really good one.
I've still not told many of my island friends about the blog. I've told a few, so word will slowly leak out. I guess I'll continue to keep the name of the school and the island out of the blog as I don't want it to be easily found by the students (existing and potential). But I will still write about my experiences there. Some on the island won't like what I have to say. Oh well.
And there is one other thing: Hockey. The Stanley Cup Finals are on. Game five tonight. I'll be watching. God I missed watching hockey. I can only take so much football. I still don't understand cricket. But I bet there are precious few islanders that would understand baseball.
I'm going back to Dallas tomorrow night.
I'm really looking forward to seeing my wife and children. It's been over five months since I last saw them. I'm looking forward to seeing all my friends and relatives. I'm also looking forward to enjoying certain food items.
As you can see from a few of my recent posts, I have managed to have some fun while here on the island. It's kind of hard to leave behind my new friends. My social life has finally started rolling. I even went to a wonderful dinner party Saturday night. The first one in my nine months on the island. As a result of the improved social life, I finally have become comfortable here. It began about 6 weeks ago.
I'm leaving the island. And by any measure the whole nine months has been a failure. I came here all excited about the venture. I was going to be part of starting a new school. A school that over time would grow into an international brand in education. My excitement was crushed my first day on the job when I finally learned about the structure of the organization. It was clear to me that the manner in which the school had been staffed was going to be a problem. It was clear to me that I should have quit on the first day and flown back home to beg for my old job. I decided that I had signed on for a year and I could manage one year anywhere doing anything. I mean, come on! I spent three years on active duty in the Marine Corps. I've been married over 20 years. I certainly could handle a tough working environment for one year, right? I was also being paid handsomely to do so. It should have been easy enough.
But a tough job where you don't get paid really sucks. Nine months away from home when I'm not sending the money I was supposed to send home sucks even worse. A tough job, with no pay, half way around the world from your family Really. Sucks. Big. Time.
I've thrown in the towel. I will return to Dallas, landing Wednesday afternoon, more than a little pissed about the whole affair.
I have thoughtfully examined my own effort. I have wondered, did I push hard enough to move the organization in the direction it needed to move? I believe I have. The only thing I could have done more would have been to just throw temper tantrums, yell at people and just be a complete autocrat. I don't think that would have worked as I would have totally alienated myself from my coworkers and management. I would have been fired. I am comfortable with the effort I've put in here. I'm comfortable knowing that if I had been listened to a little more, the school would be in much better condition than it is currently in. I am also comfortable knowing that it would have been tough, under the best of circumstances, given the very limited capital available to the school at the start.
Starting a school is a difficult task. If you don't have the capital and don't have good people, there is no chance for success. It is only a matter of time before this place is completely shuttered. I feel sorry for the students.
I have talked to people from other schools, when I tell them how many students we have, how many accredited programs we have, etc. they all tell me that we've done an amazing job. I don't feel like it's been amazing as I know, acutely, how much financial trouble the organization currently is in.
I do have a return ticket back here. I will come back if I'm not paid. My boss does not want me back. I think it's a good thing to have my return hanging over his head. I just might get paid what I'm owed.