Really, I am.
It's not often, as you can see from the post below, that you get to spend an afternoon on the beach while staying on a tropical island. And then to encounter this wonderful example of the U.S. government at work at the same time, well… It was just too much goodness in one afternoon.
I got up from the sand and was walking over to a little shop to get a couple of drinks, when I encountered this small fenced in area pictured here: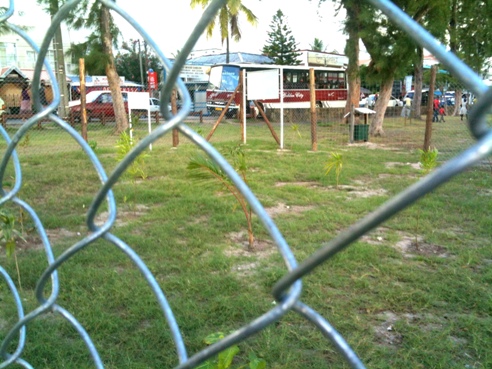 What were all those little scrawny plants doing inside this fenced barrier?
When I got around to the side of the fenced area that was facing the beach road, I found this sign: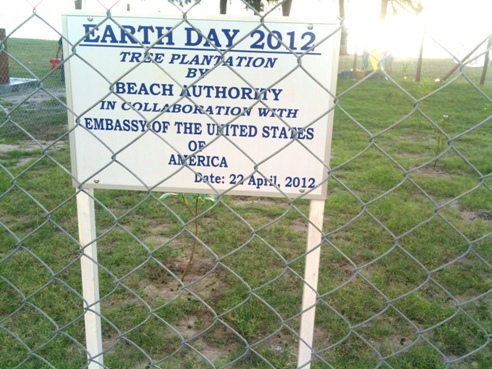 I can't believe the U.S. Embassy didn't invite me to either the planting or the commemoration ceremony. If they had given me advance notice, I could have even live blogged the event.
I was at the beach with a Cypriot. I made her come over to read the sign, just so I could gloat! I did a little victory dance, while telling her to look around the beach. "You don't see any twigs stuck in the ground courtesy of the Cypriot government do you? The U.S. is awesome!"
I've got one more pic. Just look at that tiny little plant that is dying right there to the left of the sign.
The U.S. is just full of the win! I bet the Russian expats are walking past this compound with their heads hung in shame.
/snark