Archive for the 'Travel' Category
From Mineral Ridge, east of Coeur d'Alene:
Stolen without any shame from: Philip Greenspun.
20 Most Beautiful Hotels in the World.
I've actually been to this one in Mauritius:
It's not like I too some wonderful vacation there. I was working on the island at the time and met some people there for drinks. It's kind of funny to me that every list of "best" hotels or resorts has one that is on Mauritius. To me the entire coast line of Mauritius pretty much looks like that photo. All the coastal/beach front hotels are wonderful.
The point of the island in this photo is just a few hundred yards down the road from the photo above.
Scott Burns: How to live near the water without spending a million.
Scott Burns is down in Florida again. He does this trip every so often and writes about manufactured (read "trailer") homes. He is correct about the cost advantages. I am tempted to get in the car and go see the parks he mentions for myself. I know I can do with less space. Particularly if I could have a boat in the water within walking distance of my front door.
I have long dreamed of taking my design experience into the world of manufactured homes. When you look at the property that is available in Florida for manufactured homes, it is clear to me that there is a market for a luxury product. I don't mean luxury as the current manufacturers define it. I mean luxury with a trailer full of premium brand names.
I'm confident people would pay for it.
I'm also baffled (well not really, as there are many reasons) at why we all don't live in manufactured homes. I am probably not the guy to break through all the resistance to manufactured housing, but I would sure like to go to work for him.
Well worth your 11:45. Really, I don't know that I've laughed as hard in a while:
I found this on Gerard's site.
WHAT WOULD HAMAS DO, IF IT COULD DO WHATEVER IT WANTED? As I've said, if Gaza turned out like Hamas wants, it would look a lot like the Islamic State in Iraq. If it turned out like Israel wants, it would look a lot like Santa Monica.
Insty is very witty. But you know what? Gaza should look like Santa Monica. Hell, I'd settle for Ocean Beach…
Sunrise: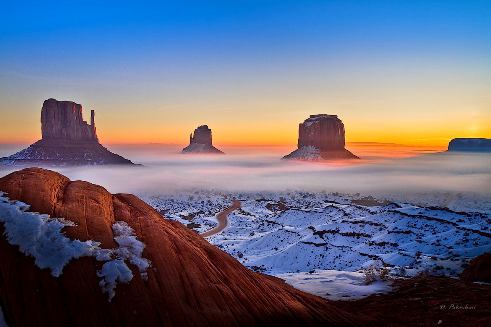 We were supposed to take a family vacation there a year or two ago. The fact that we didn't is probably my fault.
HT: Gerard