Monthly Archive for October, 2012
Over what is typically seen.
You can see how this map was developed here: 2008 Election Maps
This is much more satisfying for me than the red state / blue state maps you typically see.
They're conducting a poll over at Rolling Stone.
Only a few people are getting the answer correct.
Again all you have to do is press this button to hear the best Rolling Stones song. And like one commenter said, the poll is asking for the best Rolling Stones song, not your favorite.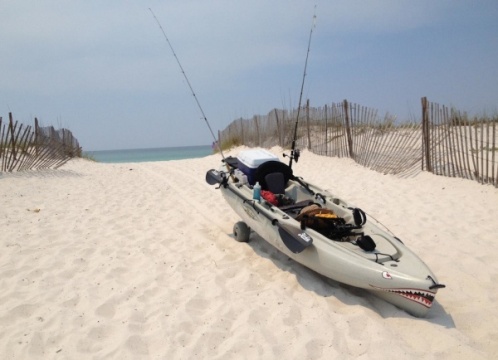 I don't know where this photo was taken, but it could be the gulf coast. I could spend a lot of time in a fishing kayak on the gulf coast. I wouldn't even have to catch anything.
Blacks for Romney:
[youtube]http://www.youtube.com/watch?v=8VJbnxhZmRk[/youtube]
I found it kinda funny.
The advice that 'Puter offers the defense counsel is very good. Not a chance in hell it will happen that way, but very good still.
The notion that BofA defrauded Fannie and Freddie is nonsense on stilts. The only fraud perpetrated was the one against the taxpayers. I'm one of many that paid more than our share for the 2008 meltdown.