A huge ice fishing contest on Gull Lake in Minnesota: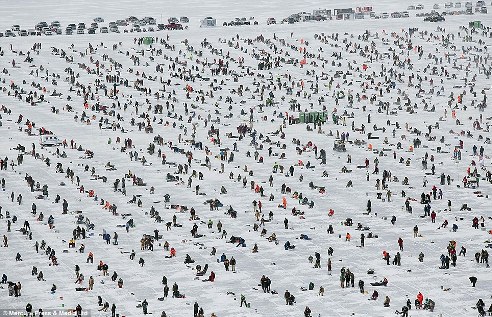 Looks like a lot of fun, eh?
Oh my God you could not get met out there! I went ice fishing once as a kid, what a miserable experience.
The picture is a link to the original article. There are several more photos there.