Behold it's beauty, and remember they're serious, they are not from The Onion
[youtube]http://www.youtube.com/watch?v=K_uRIMUBnvw[/youtube]
Go watch that insanity, and then read this little gem from Russell Kirk: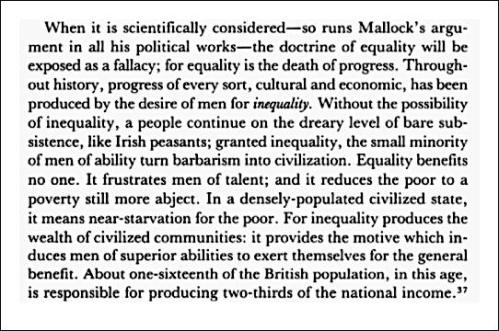 It is amazing that the men (loosely defined) that were responsible for the video, don't realize that the natural state of men and women, has been to fight wars, scratch out a meager living from the soil, have your labor and material possessions confiscated by some master, etc.  It is only during the last two or three hundred years that we have been able to lift ourselves out of that misery.  This is something that man (and woman) has done.  It is an amazing miracle that should be celebrated everyday.  Instead, we get eunuchs like those in the video that lament the worst of man and don't even think about what life would be like without that awful global economy.
Pussies! 
The video was pointed out to me by The News Junkie.  I lifted the Kirk quote from Gerard.
Update: I had to go off and figure out how to embed video.  Since I am not any kind of software guy, it really surprised me this morning when I saw the embed video button was gone from the kitchen sink.  While I don't have my new plug in all figured out, it appears to be very easy to use.
Update II:  I have loaded the Viper's Video Quicktags plugin and it was both easy to install, easy to customize and easy to post with.