Not certain that everybody will like to see themselves on line, but here we go: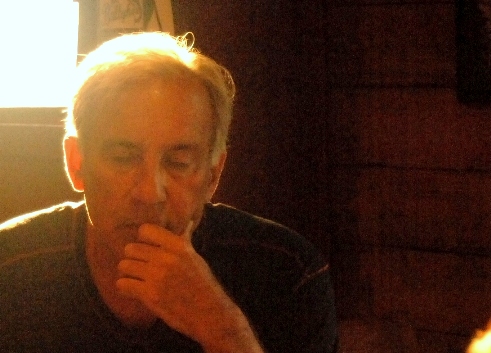 This is Larry.  He's choosing between fried oysters, fried shrimp or a cheeseburger.  I think the cheeseburger won.
This is the Ace and her cousin.  They don't look related, do they?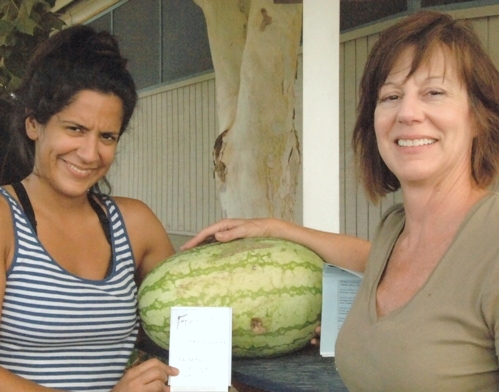 This is my niece and She Who Must Be Obeyed.  SWMBO won't like the picture.  They were amused by the free watermelon sign.  You could get a hold of someone though if you wanted to make a donation.  Small town.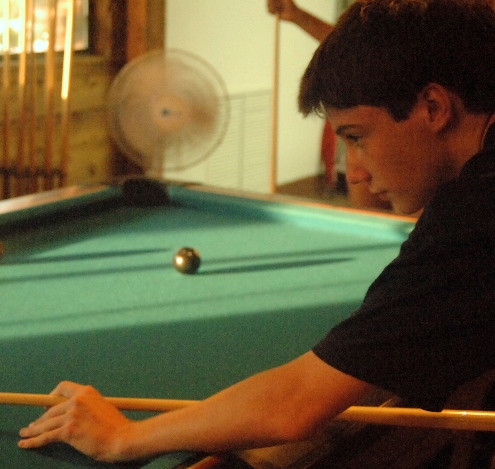 The Deuce shooting pool.  He's fourteen and in a bar shooting pool.  The difference between him and me is that my parents owned the bar!
The three oldsters watching the youngsters play pool.  The kids were awful!  I need to get them out to the bars more often.  It was painful to watch.  To think I have teenagers that are that bad at eight ball, it is downright scandalous.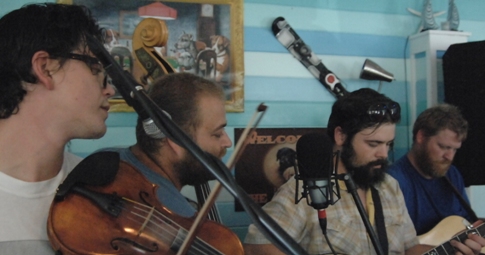 We saw the Tennessee Firearms, a blue grass band, in another bar on another afternoon.  Lots of bars in beach towns in Florida.  Which I believe to be a good thing.  This particular joint was right across the street from the house we rented.