Right in my wheelhouse.
From the The Selvedge Yard: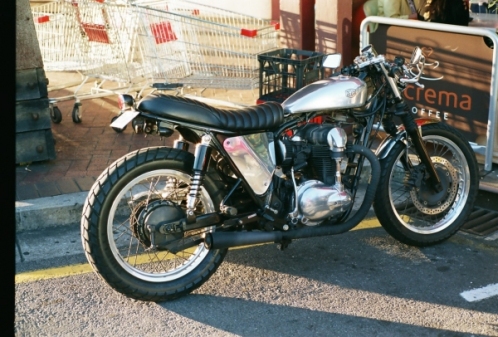 — Image by © Jared Brown
In case you are unaware, that is a very cool motorcycle.
Go over to the site and take a look at the pictures of the climbers.  Awesome.  I once looked like that when I was a climber.  The body I've developed with age and hockey playing does not look like that any longer.