#5 on the list is the underwater waterfall off the Southwest corner of Mauritius: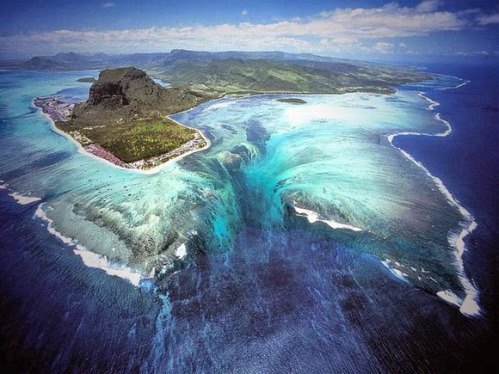 That corner beach had windy conditions every day. It is a world renown kite surfing area. I spent several Saturdays on that beach. The area is known as Le Morne.
The other sites shown on the paged linked to above are very cool too. The #1 spot is on Eleuthera in the Bahamas. I've not been to that island, but you can find a very similar situation on Elbow Cay in the Abacos.
Tags: Kite Surfing, Le Morne