This is around the corner from us: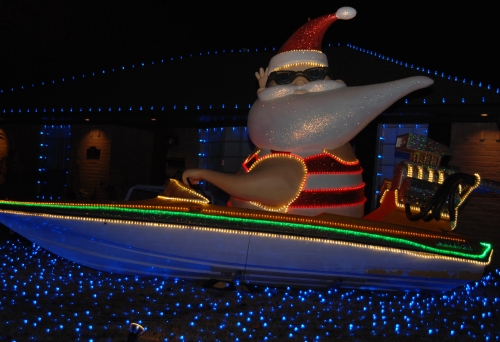 It is about 15 feet long and about 10 feet tall!
Kind of odd for Dallas, don't you think? I believe this is something from either South Florida or Southern California. It is pretty funny looking. The thing is huge and just dominates the entire block.
I'm sure the neighbors love it.
Tags: Christmas Lights