I'm pretty much a 2nd Amendment absolutist. I am of the opinion that if the police can carry a particular style of weapon to protect themselves, that I as a citizen of a free country with a founding document that contains the 2nd Amendment should be able to own and carry a weapon at least as powerful.
Get a load of this gun nut: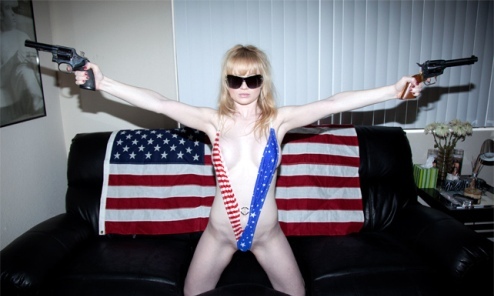 Nice outfit, eh?
I don't think having photos like this help us on the pro 2nd Amendment front. I also don't think photos like this will help this young lady find her next job. I'm not helping the cause either but I found this photo so ridiculous that I was compelled to pass it along to my one and one half readers.