Old Picture of the Day: Scouts and Guns.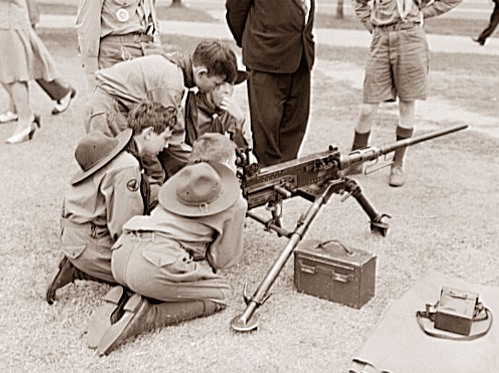 From the post:
I don't know about the summer camp you went to, but mine definitely did not have a 50 Cal BMG at the shooting range, although I think it is a great idea. Nothing would rejuvenate interest in Scouting like some automatic weapons at the shooting range!
I got the pleasure of sending about 10 rounds of 50 cal downrange while in the Marines. It was very cool. That gun is amazing. The sound that thing makes ranks with the sound of Ducatis and V8's.
That blog is well worth checking out.