That's me, wearing #2: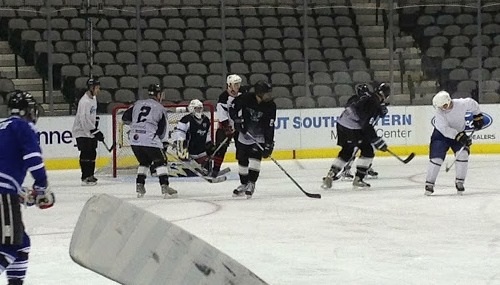 Impressed, aren't cha…
The Dallas Stars do this thing on game day where they have a bunch of guys play a game in the afternoon. They then feed us and booze us for a while and then we watch the Stars play. It's a really good time. The food, however, has taken a big decline from previous seasons. No body that played that afternoon was thrilled with the meal.